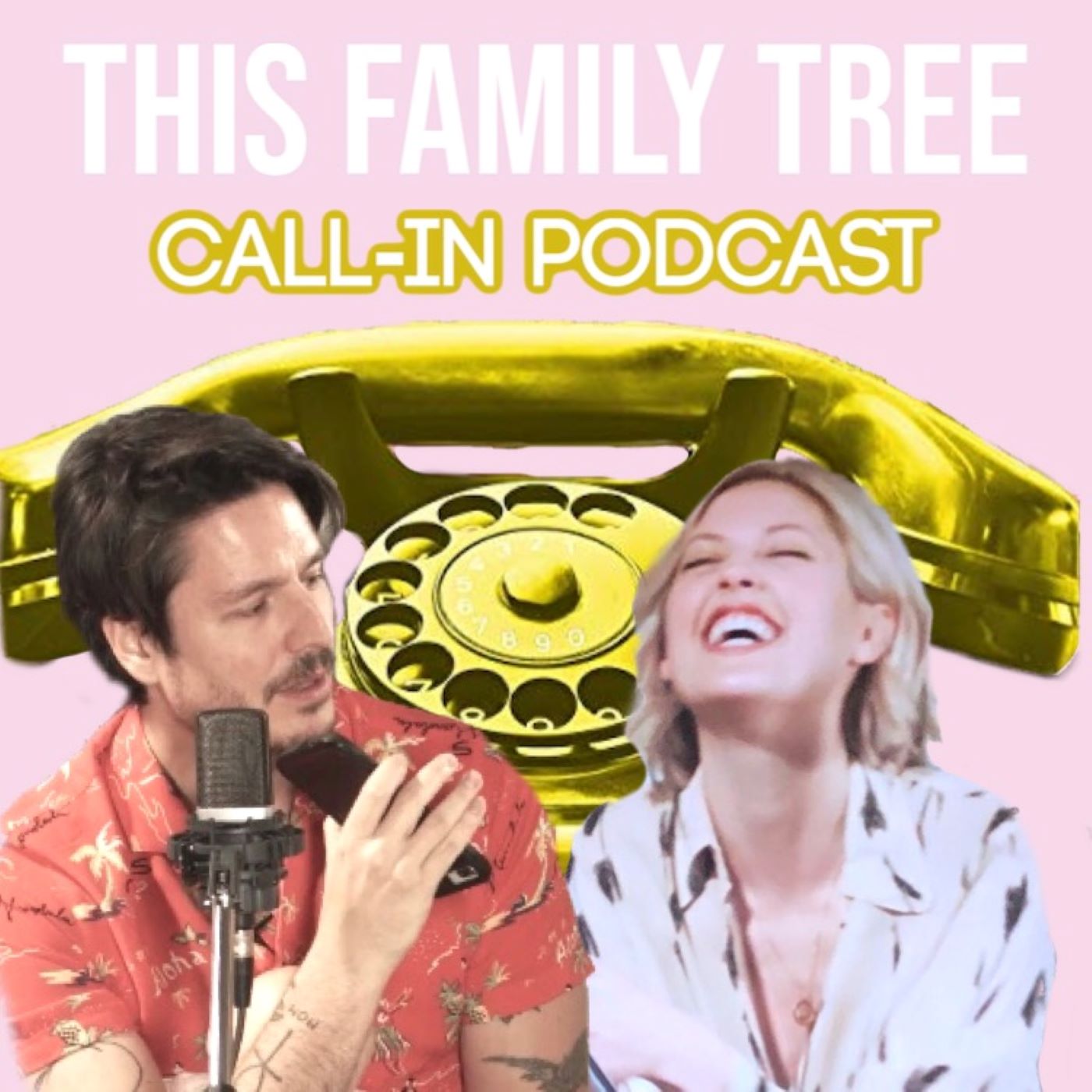 Alex and Shane discuss podcast ethics, a recent photo shoot, and how parents can inadvertently contribute to their child's poor mental health.
Actor, rapper, model, and Nervous Rex podcast host Simon Rex, aka Dirt Nasty, describes his life during the pandemic, living in the desert, his eclectic career, and wellness.
Growing Pains actor Kirk Cameron discusses his career, how to nourish a marriage, and the seasons of parenting.
A mailbag of listener questions are answered, regarding "slugging," conceiving after miscarriage, sharing money with your partner, and working from home.
. . . . . . . . . . . . .
This episode is proudly supported by:
Routine - meet your scent soulmate, and get natural and effective cream deodorant at www.routinecream.com, and use promo code THISFAMILYTREE10 for 10% off of your entire order (no product exclusions, one use per customer).
Mini Mioche - use promo code THISFAMILYTREE15 at www.minimioche.com for 15% off of your ethically made, organic, and sustainable kids' apparel.
Hape Toys - check out one of the world's largest producers of sustainable and eco-friendly toys at www.hape.com! 
Bravado Designs - Use promo code THISFAMILYTREE20 for 20% off of what will become your favourite nursing bra at www.bravadodesigns.com, or try their new Everyday Collection (not nursing bras/no clips/for all womxn) at ca.bravadodesigns.com.
Seedlip - The world's first distilled non-alcoholic spirit, Seedlip is crafted without alcohol, sugar, or calories in 3 unique flavours, offering a drink for every type of drinker. To learn more about Seedlip and the delicious ways to enjoy it, go to www.seedlipdrinks.com, www.seedlipdrinks.ca, and follow @Seedlip_na on Instragram!